We protect and extend the life of your conveyor belt
"
We process rubber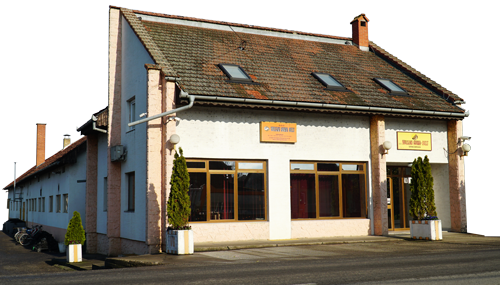 We can proudly say that our company Vulkan Guma-Belt / Rubber Company has a long tradition of making products that are relatively new to the market. We have existed in Srbobran since 1966. year, when Persa and Nikola Kovačić founded the company, from then until today Vulkan Guma-Belt processes and places on the market quality rubber products of wide application in industry, mining and energy. What distinguishes us from others and what makes us recognizable are the competence of our employees and innovation, a process that never stops at Vulkan Guma-Belt / Rubber Company.
Our products
All rubber technical goods that leave the production hall of the company Vulkan Guma-Belt / Rubber Company are characterized by high quality, which is something that is very important to us and why we obtained the ISO 9001: 2000 certificate in 2002. years. Our products such as rubber conveyor belts, conveyor wipers, conveyor carrier rolls, etc. they are present in many industrial plants, both in Serbia and in the region, and long-term cooperation with the same partners confirms the mentioned quality.
Our products – certified and patented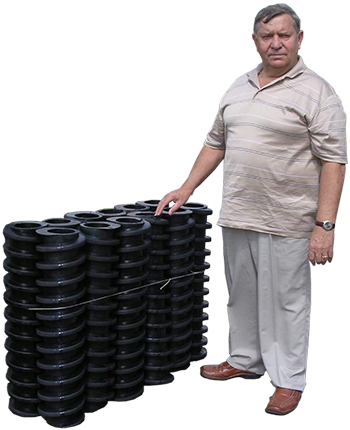 Many years of work on classic transport rubber systems have given us an insight into all its shortcomings, with our own memory and testing in operation, we have managed to create an innovative rubber roll that extends the life of conveyor belts. Under the name SGC – SPIRAL GUIDE conveyor belt cleaner, the new rubber roll is a product protected by a patent on the domestic and international market. At the same time, SGC performs the operations of rectifiers, cleaners and shock absorbers, which makes it unique and why it represents the very top of the offer of the company Vulkan Guma-Belt and its pride. Among our certified products is the Segment coating of drive tension drums, drums, on conveyor belt systems, a product of domestic intelligence and knowledge. There are three ways of segment coating that are practiced in the Vulkan Guma-Belt / Rubber company, each of which has its advantages and purposes, which means that this product meets the requirements of various customers.